The Rogers Cup (Coupe Rogers) is an annual tennis tournament that is held in Montreal and Toronto. The tournament features a men and women's tournament that is held in either Montreal or Toronto. The events rotate between both cities each year. In odd years, the men's tournament is held in Montreal and in even years, the women's tournament in Montreal. The men's competition is part of a Masters 1000 event on the Association of Tennis Professionals (ATP) tour while the women's competition is part of a Premier 5 tournament on the Women's Tennis Association (WTA) tour.
Tennis Stars at the Rogers Cup
The tournament continues to attract the biggest stars of tennis year after year. Some of the biggest names in professional tennis have taken part in this storied tournament. This includes legendary names as Martina Navratilova, Chris Evert, Steffi Graf, Monica Seles, Martina Hingis, Roger Federer, Andy Roddick, Andre Agassi, and Serena Williams.
A Storied Tennis Tournament
The tournament has a rich history and is considered one of the oldest tennis tournaments in the world. In fact, only Wimbledon and the U.S. Open have been around longer than the Rogers Cup. Over the years, it has been known as the Canadian Open, the Canada Masters and various other names.
More Than 30 Years in Montreal
The Rogers cup has been held at Montreal for more than 30 years. The Montreal portion of the tournament is held at Stade Uniprix. The men and women's tournaments used to be held in separate weeks, but as of 2011, both events occur on the same week, but still in different cities.
Images of the Rogers Cup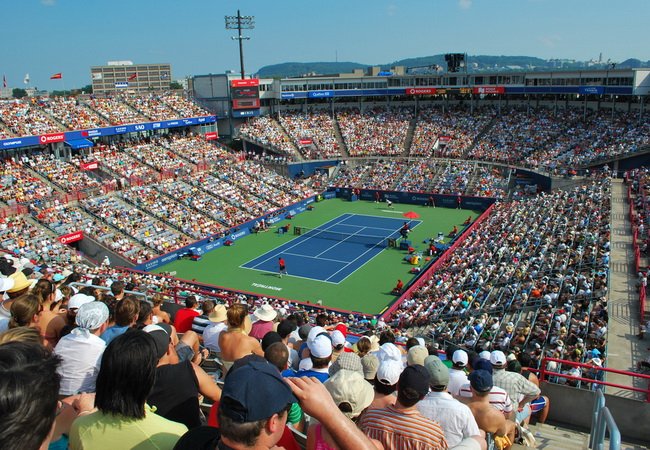 The Rogers Cup
The Rogers Cup
The Rogers Cup