The Montreal World Film Festival (le Festival des Films du Monde) is also known as the Montreal International Film Festival. The goal of the Montreal World Film Festival is to encourage cultural diversity and understanding among nations, to foster the cinema of all continents by stimulating the development of quality cinema, to promote filmmakers and innovative works, to discover and encourage new talents, and to promote meetings between cinema professionals from around the world. This public festival occurs every year from late August to early September, and screens approximately 400 films in a dozen venues.
Facts About The Montreal World Film Festival
The Montreal World Film Festival was created in 1977, making it one of the oldest international film festivals in Canada. Every year, films from over seventy countries, including well-known and first-time filmmakers alike, are selected for the Festival. Many films have been discovered in the Montreal World Film Festival. The Montreal Film Festival features various sections. These sections include:
World Competition
First Films World Competition
Hors Concours (World Greats, out-of competition)
Focus on World Cinema (Americas, Europe, Asia, Africa, Oceania)
Documentaries of the World
Tributes
Cinema Under the Stars
Canadian Student Film Festival
Venues of the Montreal World Film Festival
The Festival's films are shown in many of Montreal's most popular venues. These venues include the Maisonneuve theatre of Place des Arts, the Imperial Cinema, various theatres at the Quartier Latin Cinema complex, plus the Cinemathèque Québécoise and the NFB Cinema.
Films From All Over the World
The Montreal World Film Festival features films from all over the world, with very few Hollywood movies. The Festival welcomes cinema professionals and the general public. During the festival, the public is invited to vote for the films they like best in different categories. Some of the categories available for public vote include:
People's Choice Award
Award for the Most Popular Canadian Film
Glauber Rocha Award for the Best Film from Latin America
Best Documentary Film Award
Best Canadian Short Film Award.
Images of the World Film Festival in Montreal
World Film Festival (ffm-montreal.org)
World Film Festival (ffm-montreal.org)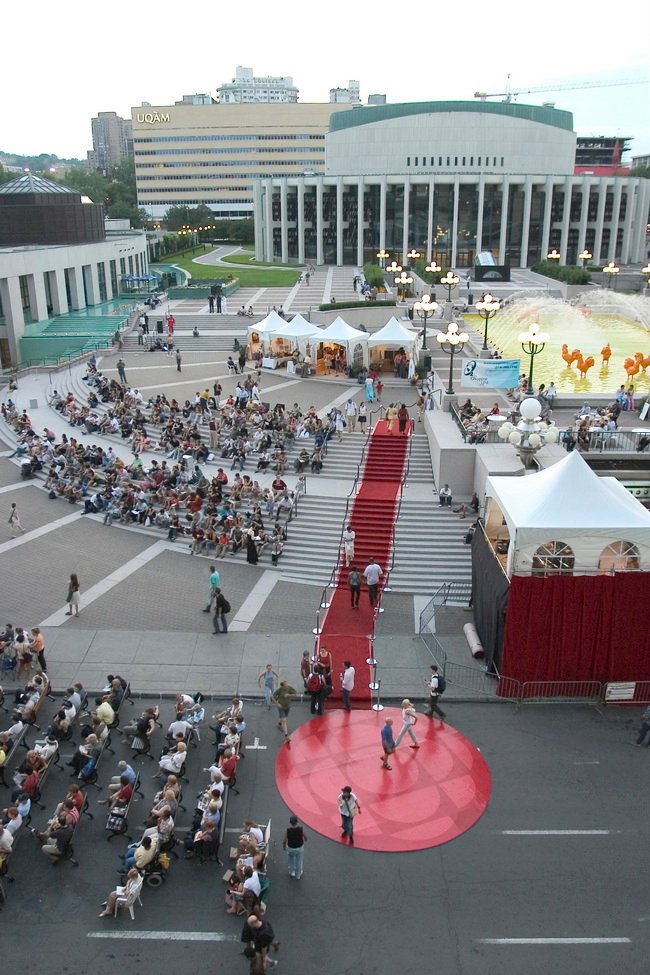 World Film Festival (ffm-montreal.org)