Montreal's Place Montréal Trust is located in the heart of downtown Montreal at the corner of rue Sainte-Catherine and McGill College Avenue. This five-storey complex contains more than 70 stores. Some of the more popular stores include Mexx, Zara, StyleXchange and Indigo. Place Montreal Trust attracts nearly 15 million visitors each year. It also helps that this shopping center is between the Peel and McGill Metro stations, which happen to be two of Montreal's most-used Metro stations.
Place Montréal Trust boasts the largest indoor water fountain in all of North America. The water fountain sprays to a height of 30 meters in the air and cover all five levels of the complex. During the Christmas Holidays, Place Montréal erects a gigantic Christmas tree that is visited by thousands of people each Christmas season. The Christmas tree is placed alongside the fountain and is just as tall as the fountain, climbing to the top of the mall and illuminating the entire shopping center.
Place Montréal has recently teamed-up with Complexe Les Ailes and The Eaton Center to form Sh3pping. Any visitor that spends C$150 or more at Place Montréal receives a free gift.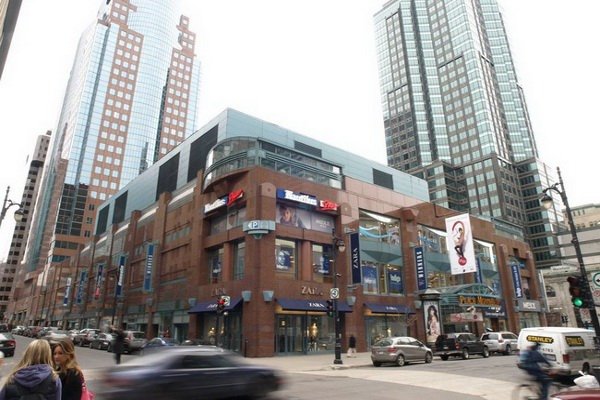 Montreal's Place Montréal Trust (unknown)