Montreal's International Fireworks Competition (L'International des Feux Loto-Québec) is an annual fireworks competition that takes place during the summer months in Montreal. The Montreal International Fireworks Competition has been taking place since 1985 at La Ronde and is one of the most popular summer events in Montreal. The fireworks competition runs from mid-June till mid-August. Each year, over 3 million people attend the fireworks displays. The festival uses more than 6,000 fireworks and is the largest pyrotechnics competition of its kind in the world.
About The International Fireworks Competition
The International Fireworks Competition features various countries competing against each other. There are typically 8 or 9 countries during the fireworks competition. Every week, a different country presents a 30-minute fireworks show that is evaluated by judges. The shows of the International Fireworks competition take place every Saturday evening around 10 p.m. The firework shows take place regardless of rain or shine.
The Best Seat in the House: La Ronde
If you want front-row seats to the Fireworks competition, then the best place to be is at La Ronde. The shows are held over La Ronde's Dolphins lake (Lac des Dauphins). Viewing the show from La Ronde allows you to see the fireworks competition and hear the synchronized music that accompanies the fireworks. Parking is available at La Ronde for the fireworks competition for approximately C$20. There is an admission price to get into La Ronde.
Free Access to the International Fireworks Competition
There are many excellent places to watch the Fireworks competition for free, with the most popular area being Montreal's Quays of the Old Port. Another very popular place to see the fireworks competition for free is the Jacques-Cartier Bridge, which closes approximately two hours before the shows and reopens after the show has finished. There are also various other spots around The Saint Lawrence River that provide fantastic views of the pyrotechnics for free.
25 Years of Fireworks Competition
The best pyrotechnical companies around the world attend the International Fireworks competition to represent their country. The festival is often called the best fireworks competition in the world. In 2009, the International Fireworks Competition celebrated its 25th anniversary. The Competition is currently known as L'International des Feux Loto-Québec, but it has been called Le Mondial SAQ, and L'International Benson & Hedges.
Images of the International Fireworks Competition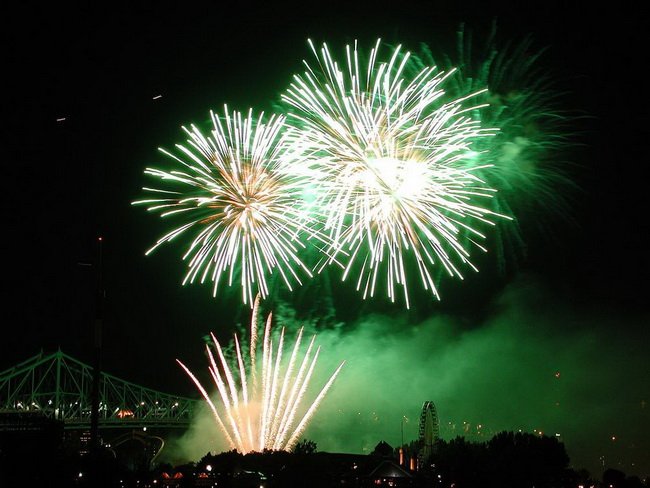 Montreal's International Fireworks Competition (Stock Photo)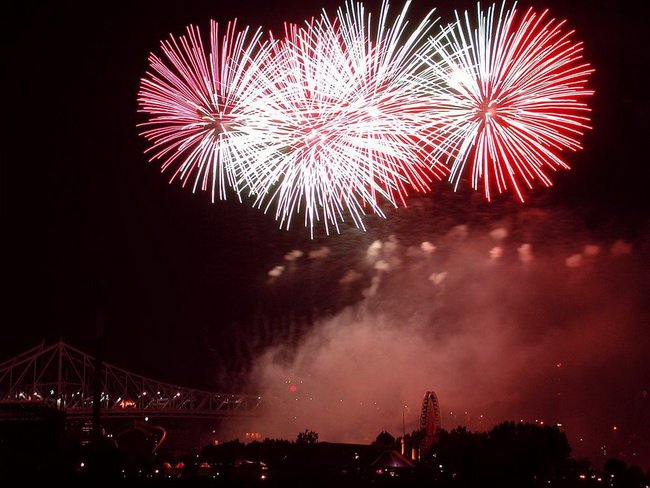 Montreal's International Fireworks Competition (Stock Photo)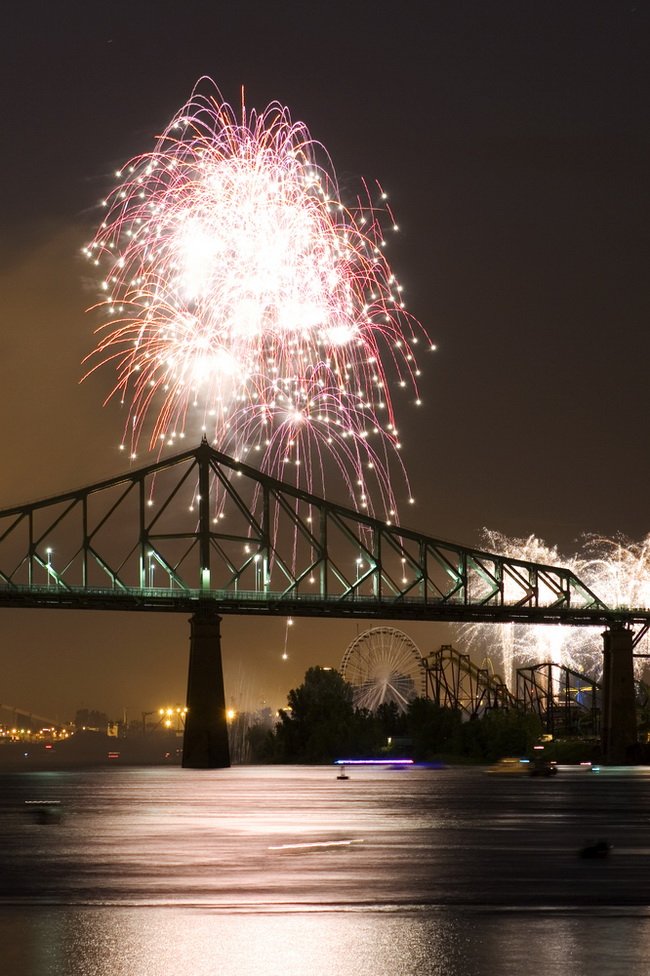 Montreal's International Fireworks Competition (Stock Photo)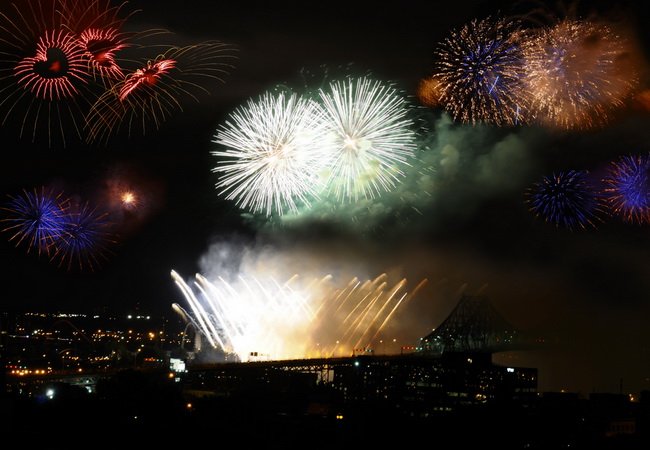 Montreal's International Fireworks Competition (Stock Photo)